Are you considering investing in the vibrant property market of Berlin, Germany's thriving capital?
With its rich history, diverse neighbourhoods, and endless cultural offerings, Berlin's real estate market is a magnet for both local and international buyers seeking property for sale Berlin.
This comprehensive guide will help you navigate the Berlin property market and find your dream home or investment opportunity.
Key Facts: Why is Berlin Real Estate the Best Investment?!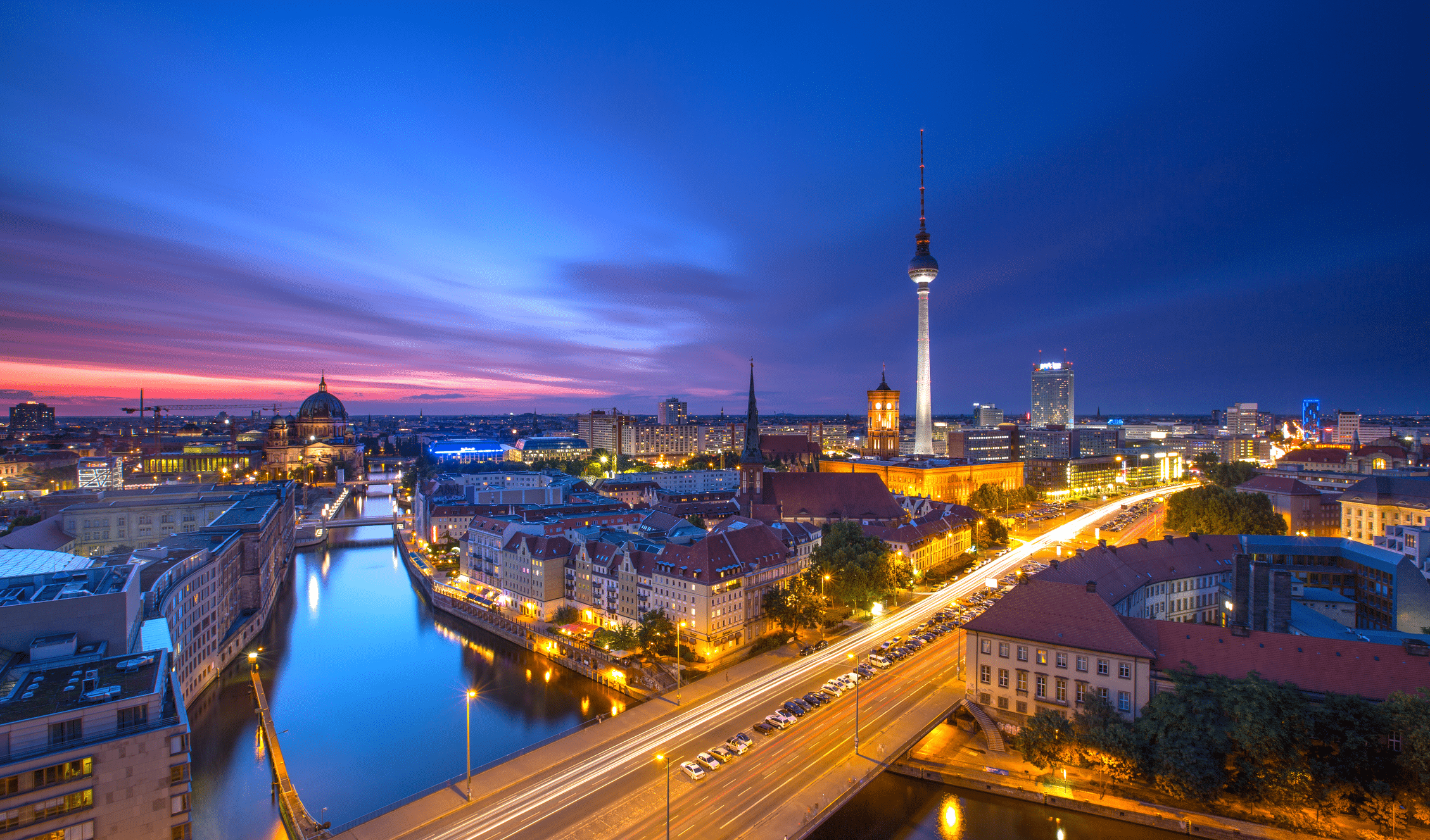 A Quick Walk Down History Lane.
At the end of WWII Berlin and Germany were chopped in two. The city's West was under American control and the East was under Russian control.
West Berlin recovered and became vibrant and modernised with the rest of Europe while the East stagnated under Soviet control.
Power was taken away from West Berlin and the country's capital was moved to Bonn. Frankfurt became the business centre, Munich was the cultural capital and Hamburg remained a key port city.
At the fall of the Cold War and the wall in 1990, Berlin had been left behind and rebuilding the East and the West was now the main goal.
Let's Fast forward to 2011
By now the East and the West of the City are fully integrated, the government has relocated to Berlin, the capital is restored and now the city wants to catch up and strive ahead.
In 2011, the average price of a property in Berlin was €1,750 euros per m².
Last year, in 2022, the average price in Berlin sat at €5,440 euros per m².

2023: What is the Future for Berlin?
The future has never looked better.
Berlin has 40,000 economic immigrants moving into the city every year. It is the tech start-up centre of Europe, a Bohemian art city, the cultural capital and administrative capital and the second largest and one of the fastest-growing major cities in Europe.
Real Estate prices are still so far below the national average. Property has been growing at 10% a year, for nearly 15 years and there is still such a long way to go to catch up with Munich, Frankfurt, Paris and London.
Tenancy rates are at 99-100% and have been at this level for over a decade. Berlin is a homeowner's paradise with a gleaming future.
Challenges, such as the rental control laws, have come and gone and although real estate prices slowed down over the pandemic, as they did everywhere, Berlin still continued to beat the national average growth rate.
Our Latest Projects
Inspiration Asia: The Complete Turnkey Solution
Let us guide you through the process of searching, investigating and understanding the nuances of purchasing a small piece of Berlin's exciting real estate market.
As with any new city or country, there are always different laws, rules and regulations, and we are here to help you through this process.
As you read through our blog, please remember Inspiration Asia offers the full spectrum of services:
Sales Division: If you are looking to buy a property, then we have some great offerings of our own and when you come to sell and realise your gain, just let us know and we will find a new investor for you.
Management: In-house management tending to all the day-to-day needs of the tenant and owner.
Loan Service: Getting a loan could never be easier with our trusted mortgage lender.
Legal, Accounting & Notary Services: With over a fifteen-year track record we can take care of all of these needs.
Discovering Prime Properties in Berlin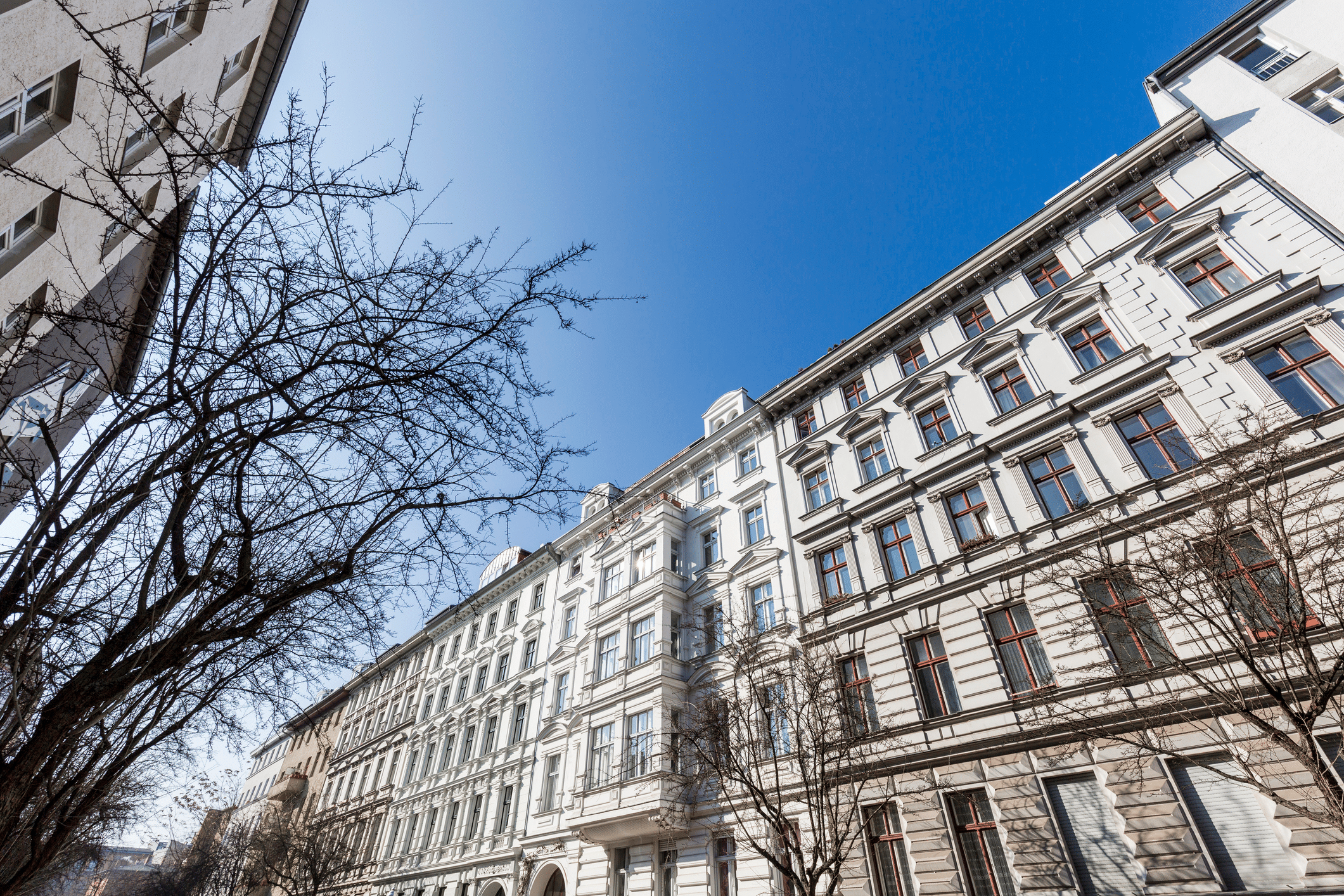 Berlin's property market offers many opportunities for homebuyers and investors, including trendy apartments, beautiful houses, and lucrative investment opportunities in the city's booming real estate sector.
With a well-established infrastructure and a dynamic cultural scene, Berlin is a great destination for those seeking both residential living space and commercial properties.
Apartments in Trendy Districts
Berlin's popular neighborhoods, including Mitte, Prenzlauer Berg, Friedrichshain, and Charlottenburg, offer a diverse selection of apartments that cater to various budgets and preferences for multiple rooms and bathrooms.
Whether you're looking for advice on a distinctive brand-new apartment in a modern development or a charming period building with original features, these sought-after areas have it all.
With amenities, excellent public transportation connections, and a vibrant atmosphere, these neighbourhoods are perfect for those who want to immerse themselves in Berlin's unique urban lifestyle.
In addition to the well-known fashionable areas, Berlin's property market is continuously evolving, with new properties and developments emerging in various neighbourhoods, including the most sought-after area.
Staying current with the latest listings and making use of selected estate agents' services will help you secure the ideal apartment in a sought-after area that fits both your search criteria and budget.
Read more here from "The Culture Trip"
Upscale Houses in Premium Locations
Berlin offers upscale houses in premium locations such as Charlottenburg, Wilmersdorf, and Schöneberg for those seeking luxury and exclusivity.
These elegant properties showcase the finest in design, architecture, and location. With spacious interiors, high-quality materials, and luxurious features, these houses provide an exceptional living experience.
The average price of upscale houses in Berlin's premium locations varies depending on the neighbourhood and the specific property.
However, with a median cost of 6,080 EUR/m² in Charlottenburg and 5,670 euros per m² in Wilmersdorf, these prestigious areas offer excellent investment opportunities for discerning buyers.
With sold house prices provided, potential investors can make informed decisions when considering these upscale properties.
Investment Opportunities in Berlin Real Estate
Berlin's thriving real estate market offers a variety of investment opportunities for development projects as well as residential and commercial properties.
The city's diverse neighbourhoods, strong economy, and growing population make it an ideal location for investors seeking long-term growth and stable returns.
West Berlin, in particular, has shown promising residential real estate returns, with annual yields up to 6%.
Whether you're interested in purchasing a rental property, investing in a commercial building, or exploring new developments, Berlin's property market caters to a wide range of investment profiles.
Comprehensive research and collaboration with seasoned professionals will aid you in identifying the ideal investment opportunity that aligns with your financial aspirations and risk tolerance.
Navigating the Berlin Property Market
Navigating the Berlin market can be a daunting task, especially for those unfamiliar with the local real estate landscape.
However, with the right guidance and resources, you can successfully find your dream home or investment property in this dynamic city.
A thorough understanding of various search strategies, purchase costs and taxes, legal requirements, and having a reliable property reference can equip you to make informed decisions, thus enabling you to confidently embark on your Berlin real estate journey.
Search Strategies for Berlin Properties
Finding the perfect property in Berlin requires a strategic approach to searching and filtering through the available listings.
Utilizing both local and international platforms, such as Immobilienscout24, Immonet, and Immowelt, can help you gain a comprehensive understanding of the market and find properties that match your criteria.
Additionally, signing up for email alerts from selected estate agents can keep you updated on new properties that become available. Feel free to contact us at: enquiries@inspiration-asia.com
Another effective search strategy is to enlist the help of a property finder service. These professionals have extensive knowledge of the property market and can save you time and effort by identifying suitable properties on your behalf.
With their expertise and access to a wider selection of properties, a property finder can streamline your search process and increase your chances of finding the ideal property in Berlin.
Understanding Purchase Costs and Taxes
When purchasing a property in Berlin, it's important to understand the various costs and taxes associated with the transaction.
In addition to the property price, buyers should be prepared for additional costs such as notary fees, registration fees, and agent fees.
Notary fees typically range from 1.5-2% of the purchase price, while registration fees can amount to approximately 2.5% of the purchase price, including the land transfer tax (Grunderwerbsteuer) of 6% of the sale price.
It's crucial to budget for these costs and ensure you have a clear understanding of the overall financial commitment involved in purchasing a property in Berlin.
Gaining knowledge about purchase costs and taxes prepares you better for financial obligations and helps avoid any unexpected surprises during the buying process.
Legal Requirements and Regulations
When it comes to purchasing property in Berlin, it's essential to be aware of the legal requirements and regulations that govern the transaction.
Although there are no specific legal requirements for purchasing property in Berlin as a foreigner, it's important to follow the standard procedures, such as engaging a notary to document the sale and registering the property with the land registry.
Familiarizing yourself with the legal requirements and regulations paves the way for a smooth and hassle-free transaction.
It's always advisable to consult with a qualified real estate agent or lawyer for more detailed information and assistance throughout the property buying process.
The Buying Process: From Viewing to Ownership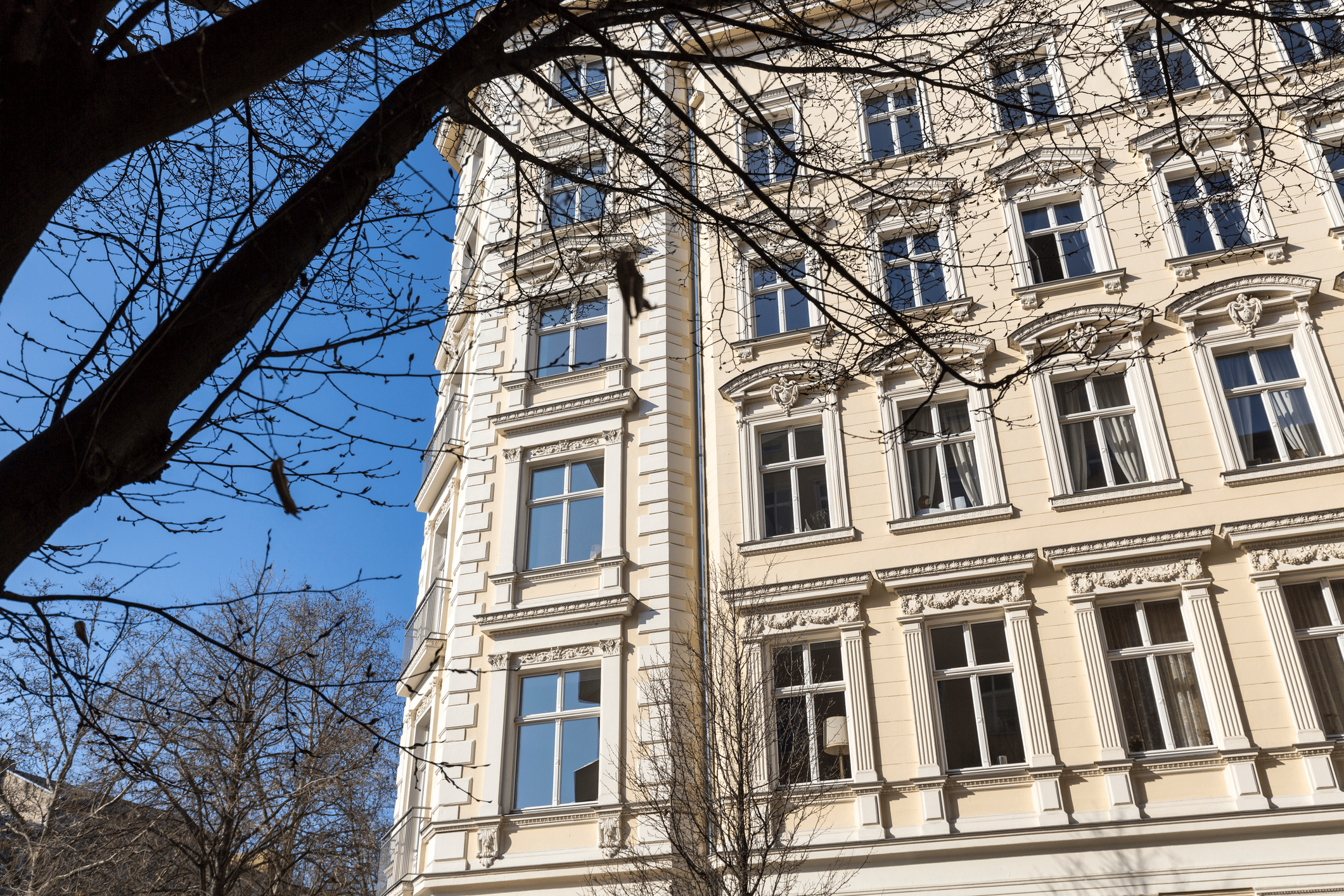 The process of buying a property in Berlin involves several stages, including:
Viewing properties
Researching the market and property prices
Securing financing or obtaining a mortgage
Making an offer and negotiating the price
Conducting inspections and due diligence
Finalizing the purchase with legal documentation and contracts
Understanding each step of the buying process empowers you to navigate the journey confidently and secure your dream property in the heart of Germany's bustling capital.
The first step is to find properties matching your needs and budget. You can search.
Scheduling Property Viewings
Scheduling property viewings in Berlin is an essential step in finding the perfect home or investment property.
To maximize your chances of success, it's important to be proactive in your search, utilizing both online platforms and professional services to find properties that match your criteria.
Websites such as Immobilienscout24, Immonet, and Aden Immo are popular resources for scheduling viewings while enlisting the help of a property finder service can further streamline the process.
When planning your viewings, it's important to be flexible and open-minded. Give yourself ample time to explore different neighbourhoods, property types, and price ranges.
Scheduling multiple viewings and monitoring new listings enhances your chances of finding the ideal property in Berlin.
Making an Offer and Negotiating
Once you've found a property that meets your needs and preferences, it's time to make an offer and negotiate terms with the seller.
This stage of the buying process requires a strategic approach, taking into consideration factors such as the length of time the property has been listed, the current market conditions, and the seller's motivation for selling.
Conducting in-depth research and understanding the local property market enables you to make a well-informed offer that reflects the property's true value.
To ensure accuracy, you may want to request a valuation from a professional before finalizing your offer.
During the negotiation process, it's important to:
Be patient and persistent
Be prepared to compromise
Consider any counteroffers made by the seller
Maintain open communication
Work towards a mutually beneficial agreement
By following these steps, you can successfully secure your purchase at a fair price.
Finalizing the Purchase
After negotiating terms and agreeing on a price, the final step in the buying process is to finalize the purchase and complete all necessary paperwork and legal requirements.
This typically involves engaging a notary to draw up the sale contract, paying the property transfer tax, and registering the property with the land registry.
Throughout this process, it's important to be thorough and diligent, ensuring that all documentation is accurate and complete.
Staying organized and adhering to the appropriate legal procedures allows you to finalize your property purchase in Berlin, paving the way to enjoy your new home or investment property.
Financing Your Berlin Property Purchase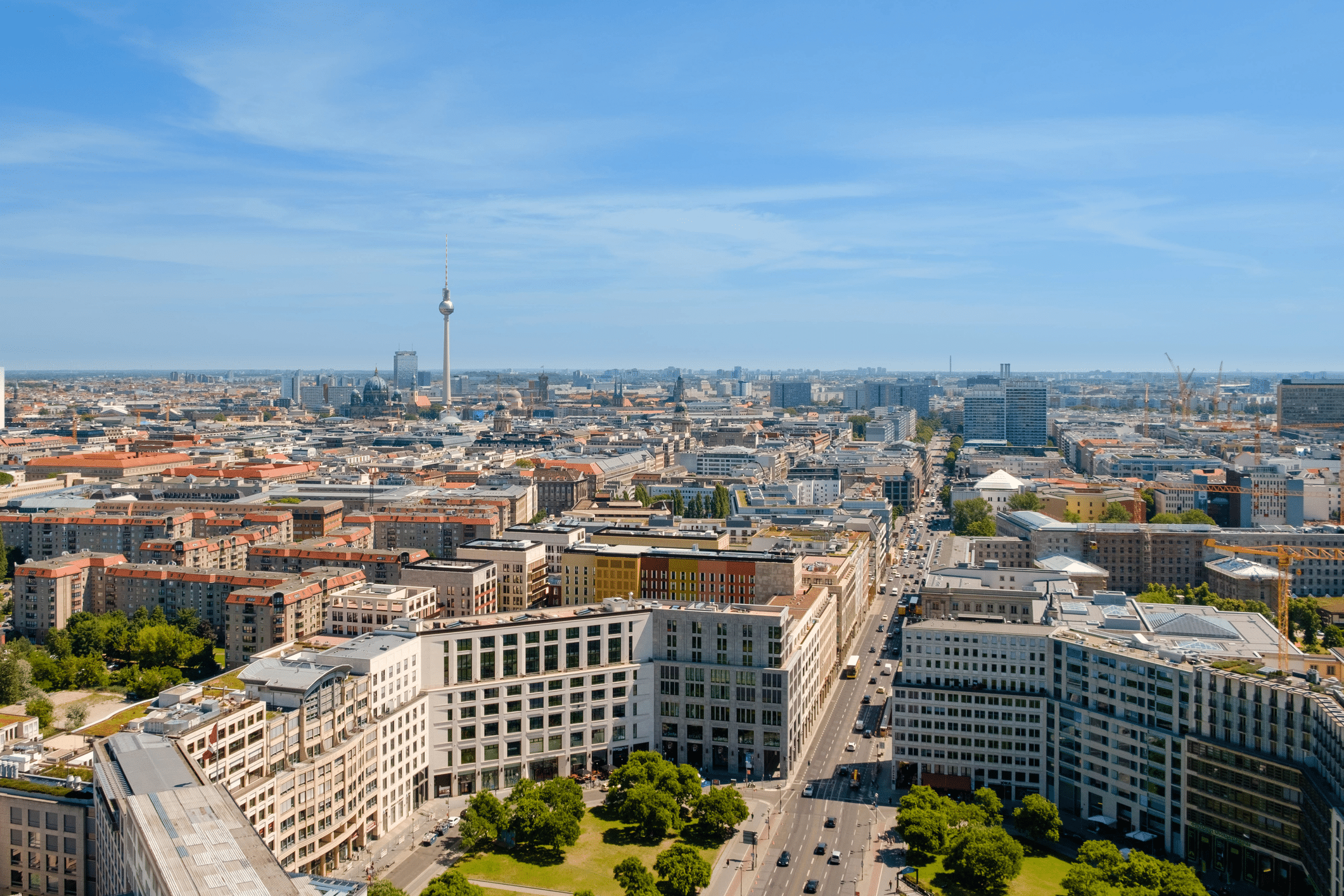 Financing your Berlin property purchase is a critical aspect of the buying process.
With various mortgage options available in Germany and international financing solutions to consider, it's important to carefully evaluate your financial situation and select the most suitable financing option for your needs.
Finding the right mortgage for your Berlin property purchase can be a daunting task.
Mortgage Options in Germany
There are several mortgage options available in Germany, including:
Fixed-rate mortgages: offer stability and predictability, with interest rates remaining constant throughout the loan term
Variable-rate mortgages: have interest rates that can fluctuate over time
Interest-only loans: allow borrowers to only pay the interest on the loan for a certain period of time
Variable-rate mortgages, on the other hand, feature interest rates that adjust periodically, providing flexibility but a less predictable payment structure.
When considering mortgage options in Germany, it's essential to assess your financial situation, risk tolerance, and long-term goals.
Consulting with a mortgage advisor and exploring the various financing options enables you to make an informed decision and secure the best mortgage for your Berlin property purchase.
International Financing Solutions
International financing solutions provide an alternative to traditional funding for overseas investors and expats.
These solutions may include private lenders, foreign banks, and international financial institutions, each with its own set of requirements and conditions.
Researching and comparing various international financing options will help you find a solution that best suits your needs and circumstances.
When exploring international financing solutions, it's essential to be diligent and thorough, ensuring that you understand the terms and conditions associated with each option.
It's also advisable to consult with a financial advisor or lawyer to ensure that you are making the most informed decision possible when financing your Berlin property purchase.
Living in Berlin: Embracing the City's Lifestyle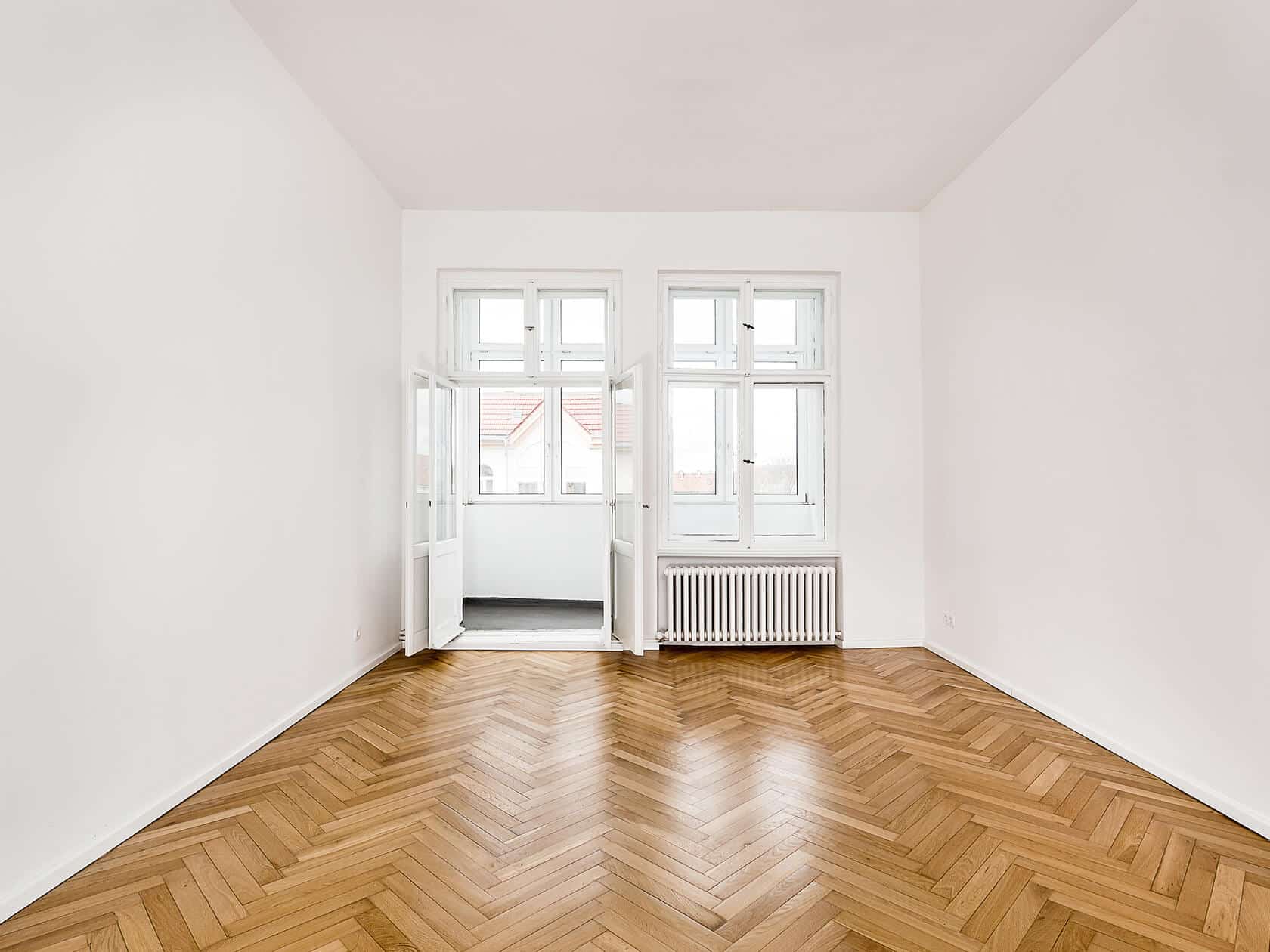 Berlin Germany is a city that offers a truly unique and dynamic lifestyle, with a rich cultural scene, diverse neighborhoods, and an exceptional quality of life.
By immersing yourself in the city's vibrant atmosphere and embracing its many offerings, you can enjoy an unparalleled living experience in the heart of Germany's capital.
From its world-renowned museums and galleries to its bustling nightlife and vibrant street culture
Berlin's Cultural Scene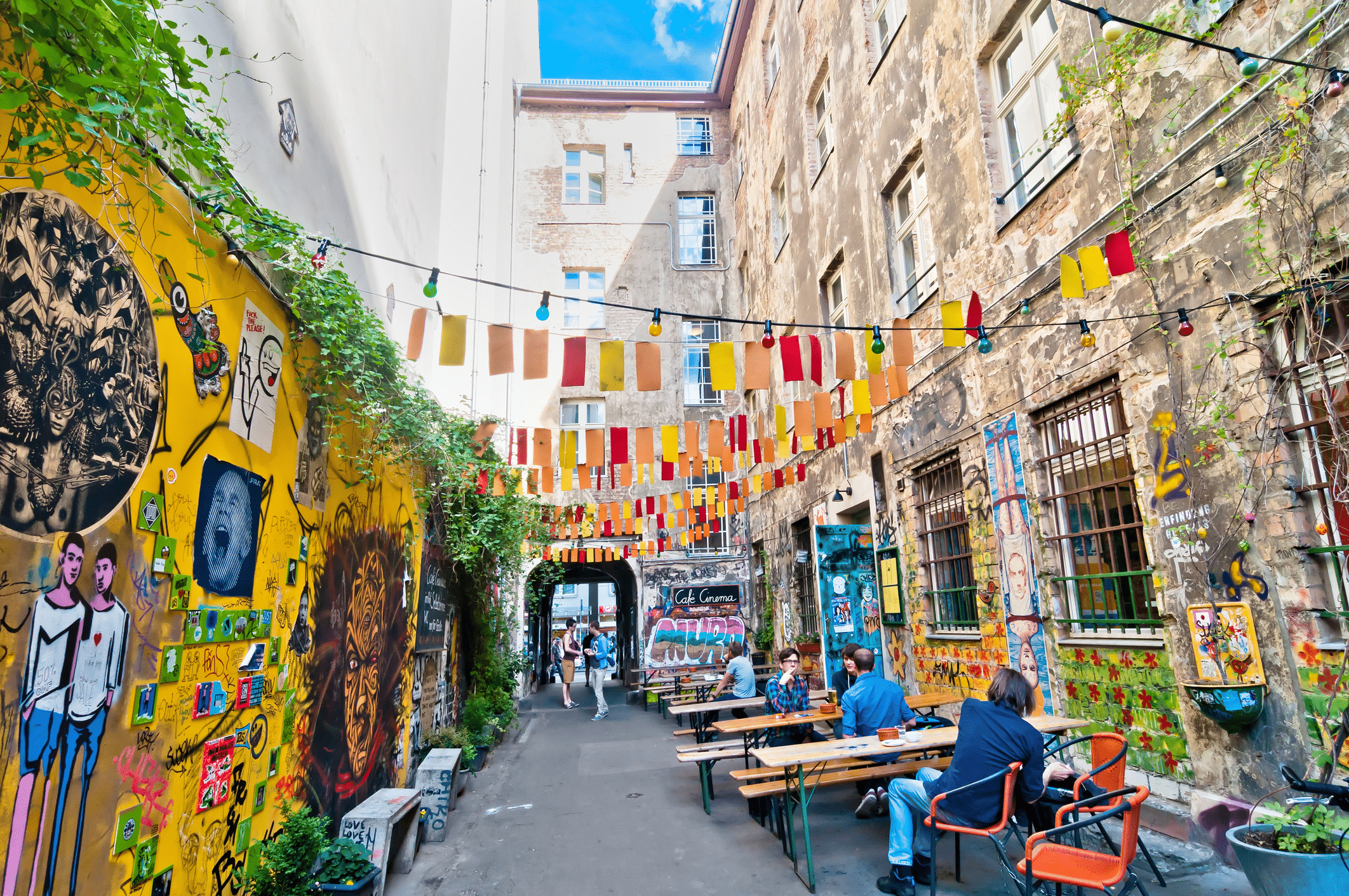 Berlin's cultural scene is world-class, offering an array of:
Museums
Galleries
Theatres
Other cultural attractions
Berlin offers a plethora of attractions that cater to a diverse range of interests.
From the renowned Museum Island and the contemporary art scene to the historic Brandenburg Gate and the Berlin Cathedral, the city boasts a wealth of cultural experiences that enrich the lives of its residents and visitors alike.
In addition to its cultural offerings, Berlin is known for its thriving nightlife and culinary scene, providing endless opportunities for entertainment and socializing.
With a diverse mix of bars, clubs, restaurants, and cafes, the city offers something for everyone, making it an exciting and dynamic place to call home.
Neighbourhood Profiles
Berlin is a city of contrasts, with each neighbourhood offering its own unique charm and character.
From the trendy districts of Mitte and Kreuzberg to the more traditional areas of Prenzlauer Berg and Charlottenburg, there is a neighbourhood to suit every taste and lifestyle.
Exploring the various neighbourhoods and understanding their unique offerings will aid in finding your perfect residence area in Berlin. Some of the most popular neighbourhoods among expats and locals alike include:
Prenzlauer Berg – known for its charming streets and vibrant arts scene
Kreuzberg – celebrated for its multicultural atmosphere and lively nightlife
Wilmersdorf – a tranquil and exclusive district with an attractive mix of residential and commercial properties
Getting acquainted with the various neighbourhoods in Berlin can assist in finding the perfect location for your new home or investment property.
Quality of Life in Berlin
The quality of life in Berlin is exceptional, with a range of factors contributing to its high ranking on global quality of life indexes.
The city boasts an excellent public transportation system, making it easy to navigate and reducing the reliance on private cars.
In addition, Berlin is home to an abundance of green spaces and parks, providing residents with ample opportunities to enjoy the outdoors and maintain a healthy lifestyle.
Furthermore, Berlin's diverse community fosters tolerance, acceptance, and understanding among its residents, making it a truly cosmopolitan city.
The city's thriving arts and music scene, diverse culinary offerings, and vibrant atmosphere all contribute to an unparalleled living experience, making Berlin an attractive destination for those seeking an exceptional quality of life.
Summary
In conclusion, the Berlin property market offers a wealth of opportunities for homebuyers and investors alike.
By understanding the various property types, financing options, and legal requirements, and by embracing the city's unique lifestyle, you can confidently navigate the buying process and secure your dream property in the heart of Germany's bustling capital.
With the right guidance and resources, your Berlin property journey can be a rewarding and fulfilling experience.
Frequently Asked Questions
How much does a house cost in Berlin?
Berlin property prices vary by district, but the median price for existing property is 5.480 € per square meter and 8.540 € for new buildings in early 2023, according to Guthmann Estate data.
Can a foreigner buy a house in Berlin?
Foreigners are allowed to buy real estate in Germany with no additional restrictions.
International buyers can obtain up to 50% financing, and many estate agents can assist them with finding suitable options and renting out the property.
This makes buying a house in Berlin a safe investment and a great opportunity for those looking to benefit from rising house prices.
Is Berlin a cheap place to live?
Berlin is generally an affordable city to live in, especially when compared to other major European cities. However, due to a rise in the number of people relocating there, costs are slowly increasing.
How much does an apartment in Berlin cost?
The average rent for an apartment in Berlin is approximately €850-1000 per month.
What are the interest rates for property loans in Germany?
Interest rates for property loans in Germany range from 1.3-4% annually, depending on loan terms and market conditions.